Christmas is a time for gathering and there is no better way to spend a holiday gathering than by by watching Christmas movies! Here are some of the best Christmas movies that you can watch this year.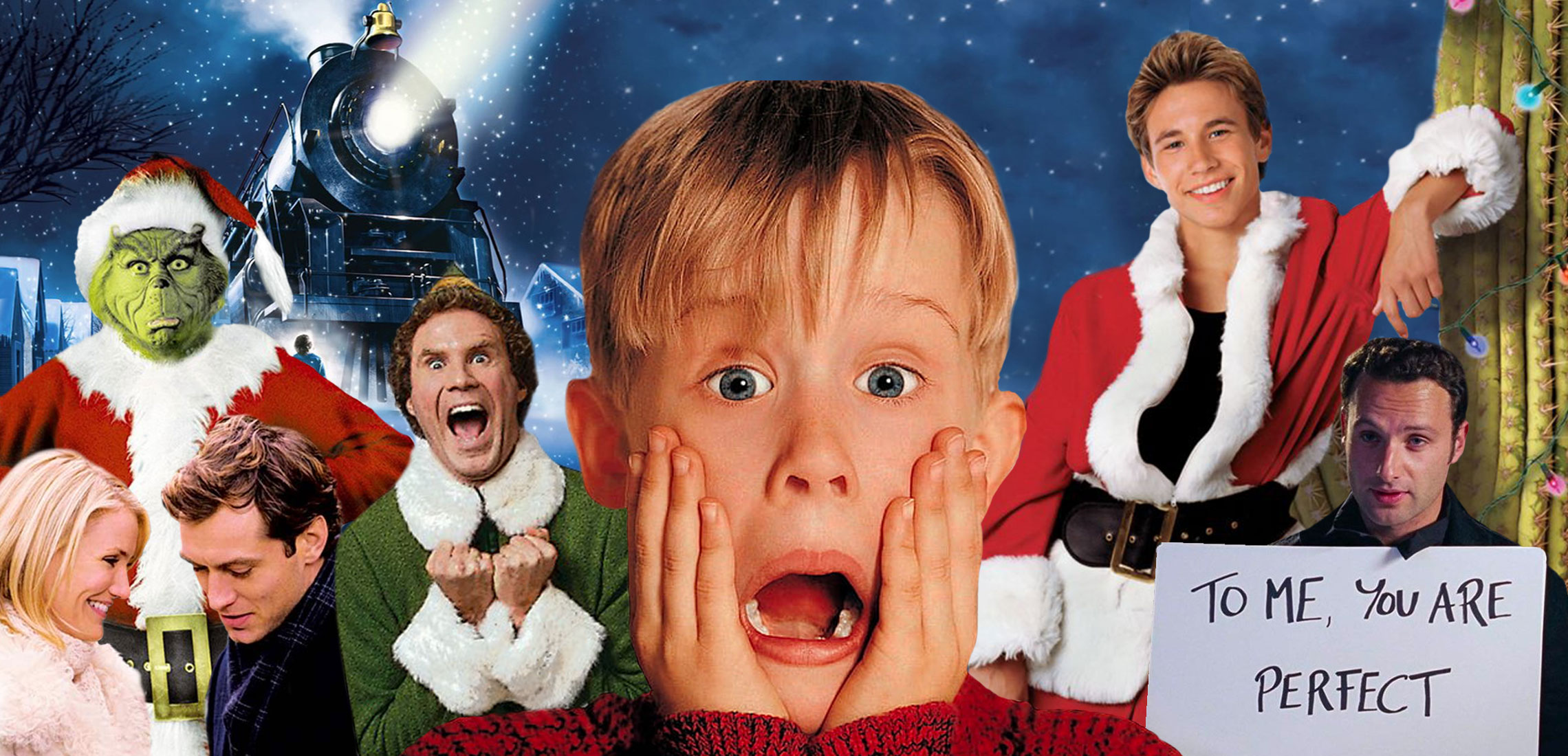 Jingle bell- Jingle bell! Have you heard the sound of the coming Christmas season?
Christmas is coming again, one of the most important holidays of the year, a time when everyone in the family gathers together to share the joys and sorrows of a year and look forward to the beginning of the new one. Every year, Christmas is a time for family, friends and lots of fun things to do with your beloved.
Besides the cozy parties, exchanging wishes and wonderful gifts, watching romantic and moving movies together on Christmas days is one of best Christmas activities. It might help you and your loved ones have a wonderful Christmas Eve.
Here are the list of 10 best Christmas movies to watch on Christmas Eve, let's check it out !!!
Best Christmas Movies all the time
1. Let It Snow
One of the best Christmas movies is Let It Snow (2019). The story is about a small peaceful town , where a group of young teenagers are trying to prepare for a merry Christmas night. Jullie, is a smart girl who has been passed in a prestigious Columbia university, is disappointed that she cannot attend school because of her family's difficult circumstances. Next, the boy Stuart is a pop star boy, the tomboy girl Angie and his best friend Tobin. The final person is a local worker named Dorrie. Can they have a peaceful Christmas night?
2. A Castle for Christmas
One of a Christmas love story is a castle for Christmas. The movie is about Sophie Brown, a famous book author, but the most recent book has caused a bit of a scandal. After a crisis on the air, she travels to Scotland in order to escape the anger of her fans and to reconnect her family roots. She runs across Myles, the 12th duke of Dunbar, at Dun Dunbar Castle, and he grudgingly offers to sell the castle to her if she live there with him for 90 days. And so, the story of the two begins. This Christmas movie probably make you satisfied when you watch it with your beloved.
3. Home Alone
If you are looking for funny christmas movies. Then Home Alone is your best choice. An immortal monument in the list of Christmas movies, 100% of which have the appearance of this movie. Families and kids adore the movie Home Alone because the entire movie is filled with witty, mischievous, and amusing scenes.
Home Alone is an American comedy film produced in 1990. In the movie, Kevin, a little boy, is left behind by his family while they are on holiday because of an argument with his mother and have to deal with two thieves during the Christmas break. The boy single-handedly thwarted two house thieves by placing traps inside and outside the house. These are the scenes that keep the audience entertained and laughing for hours on end.
For someone who love this movie, especially children, Happyinktee has some T-shirts with the theme of Christmas movies. Let's take a look !!!
Santa's Sleigher Friends Ugly Chirstmas Gift T-shirt.
A tee with the poster of the Christmas movie home alone will make you happy, or you can wear it to watch home alone with your friends. Come and grab one for you and your beloved.
4. Friends
Friends is a hit American sitcom that lasted 10 seasons from 1994 to 2004. This sitcom is best christmas movies of all time and it would be remiss if we skip this comedy during Christmas. Friends is very simple revolves around the life story of 6 people, Friends' stories are stories of friendship, family affection, love, work, and other aspects of life. Friends does not focus on dramas and knots like other series, instead, it focuses on how easily, satisfactorily, and delicately the problems are resolved.
This movie will bring a lot of laughter and relax for you and your loved ones through some scenes that don't know whether to laugh or cry.
Christmas, Christmas Friends, Christmas Party T-Shirt
A shirt with different characters, if you want to search more about Friends T-shirts, Happyinktee has a lot choices for you.
5. White Christmas
If you are a fans of old musical, then White Christmas is perfect for you. White Christmas is a beautiful movie with lovable acting and some enjoyable song and dance numbers. This movie is also a favorite christmas movies of all time. Danny Kaye and Bing Crosby are a perfect duo in this warm heartfelt classic. The mood of the movie is a perfect blend of light hearted and heartfelt, which allows for great comedy, romance, and conflict while remaining a a comfortingly atmosphere.
White Christmas is a wonderful musical and a great Christmas classic. It has a story that's not too Christmassy but still succeeds to convey the essence of what Christmas is supposed to be all about. It's simple to understand why this film is so admired throughout the holiday season. It's a wonderful holiday movie to watch together.
Conclusion
Christmas is an occasion for us to gather together and enjoy the warm Christmas atmosphere. There are many activities to do on Christmas day, watching movies is one of them. The above is the best christmas movies of all time for you to watch with your beloved. Merry Christmas !!!