Christmas is an occasion for each families to reunite and enjoy a joyful atmosphere with your beloved. Here are some christmas activities for families to do.
Christmas is coming. As we know, Christmas Eve is a celebration of the birth of Jesus Christ. Besides the Christian meaning, Christmas is also a family holiday, a day to gather together.
Each year, Christmas is a time for families to reunite, share, relax, and enjoy the festive mood with friends and loved ones. Christmas is also an opportunity for us to treat ourselves to a meaningful and unique day in our own way. What do you usually do with your family on Christmas day? Let's look at the list of the best Christmas activities for families to do to make your holiday truly special and unforgettable. Let's check it out !!!
1. Decorate Pine Trees
When it comes to Christmas, it's impossible not to mention the pine tree. The pine tree is a symbol of the Christmas season. When winter comes, all the trees wither, but only the pine tree is a tree that is always green and strong despite the harsh climate, they represent wisdom and longevity.
On Christmas occasion, people also decorate the Christmas tree with a number of different items such as candles, flowers, colorful cloth balls, toys of all kinds, … to symbolize wealth and good luck. What could be more wonderful than decorating a Christmas tree with your family members? This is one of the fun Christmas activities for families to do.
Here are a few suggestions for Christmas tree decorations :
Robins Appear When Loved Ones Are Near Christmas Ornament
If you are looking for a trending ornament to decorate your pine tree. Let's check it out !!!
Personalized I Want To Grow Old With You Christmas Ornament
With cute chibi of Simon and Jacquelyn will make your pine tree more lively.
Harry Styles Gift For Fan Merry Christmas Ornament
If you are a fan of Harry Styles. This ornament will make the tree more special.
If you are looking for a trending ornament for Christmas holidays to decorate your pine trees. Let's take a look at Happyinktee, proving a lot of trending ornament.
Christmas Wreath
A Christmas wreath is usually made from a combination of fruit and mistletoe. Wreaths are made into a circle and are often hung outside the house.
Christmas Décor 3-Piece Set Includes Pre-Strung White Mini Lights Sisal Gift Boxes
Choose luxurious and vibrant colors such as red, metallic, and yellow to decorate your Christmas tree.
2. Take Family Photoshoot
If your family does not often take family photos, this is an opportunity for all family members to gather, enjoy the warm atmosphere of Christmas, and take pictures with family members. Create pleasant family photo shoots as an activity you'll look back on for years, or then you can print them into family cards and use them to decorate the Christmas tree. This is one of great Christmas activities to do with your family.
3. Enjoy Movies Together
What could be more wonderful with all family members sipping a cup of hot cacao while watching a movie on Christmas day? This will be awesome Christmas activities for families to do on Christmas day. Every year, film makers give us meaningful films about the Christmas season. What you should do is choose a meaningful movie and watch it with your family.
Watching a good movie with the theme of Christmas will help family members get closer and understand each other better, especially watching a comedy ease the family's worries on normal days. And enjoy wonderful, relaxing moments.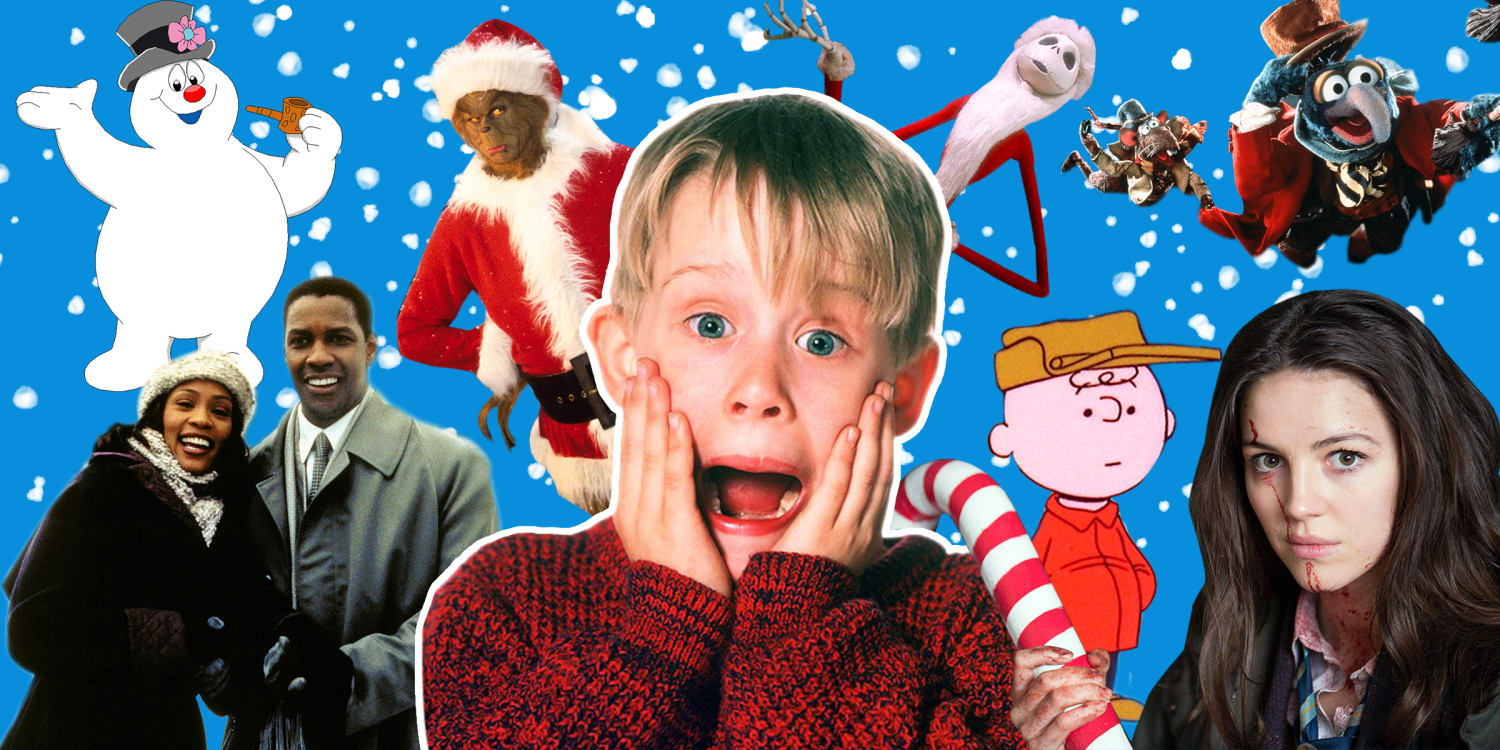 4. Bake Christmas Cookies
For those who still don't know what activities to do with their family on Christmas day. Then bake Christmas cookies is one of the things to do in Christmas day. Cookies are indispensable in every party, every holiday. Baking cookies is a classic Christmas activity that everyone in the family can participate in. It would be great if the children in the family could help the adults bake the cake. More special if you use fun Christmas-themed cookie.
5. Play Sock Guessing Game
Put something into socks and try to ask your family members to guess what's inside each sock and award give award for winner. You can put small things, predictable objects to play with your family members. This could be one of fun christmas games.
6. Give Adorable Gifts
There are many Christmas activities that people do throughout the Christmas season. One can exchange gifts with loved ones. Christmas is a time of year when people give gifts to your beloved. The traditional Christmas gift represents loving and care. This is a time to rejoice and have fun. There are many Christmas gift ideas that you can buy for your family members. Here are some suggestions:
T-shirt
We Are Family Christmas Best T-Shirt.
" WE ARE FAMILY" is the best gift for your family members. It could be even better if everyone wear it and take family photos as well. This must be fun Christmas activities ever.
Star War Funny Christmas T-Shirt.
A tee with cute chibi is gonna be your favorite one. Come and grab one for you and your beloved.
Christmas Card
Some people like to send Christmas cards to their family, friends, and loved ones. Lovely cards with good wishes will always be a meaningful gift in the Christmas season. If possible, you can make your own cards to send as gifts to your family members. The gift doesn't have to cost a lot of money, just the message in the gift is enough express your love to your loved ones. Sending your own card for each family members is meaningful Christmas activities.
Conclusion
Christmas is one of the most celebrated festivals in the world. It is a time when family members get together to celebrate, enjoy and relax. There are a lot of great Christmas activities for families to do during holiday season. The above is some suggestion for you. Hope you have a wonderful Christmas with your family.
Merry Christmas !!!