Summer is the perfect time to explore Europe and its many destinations. There are many best summer destinations in the world that you should explore.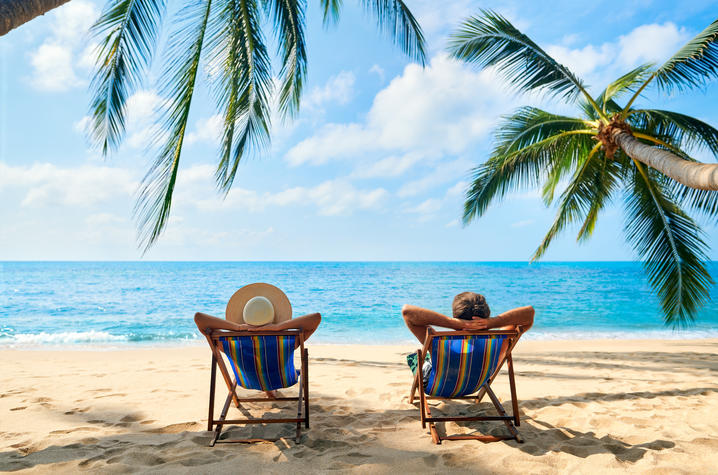 The summer is the ideal season to travel and experience other cultures. With its stunning scenery, exciting towns, and cultural attractions, Europe is a fantastic location to travel to in the summer. There are so many wonderful summer destinations in Europe, from the beaches of Spain to the Hills of Switzerland. Whether you're looking for a relaxing getaway or an action-packed adventure, Europe has something for everyone, so prepare your bags for a memorable trip to some of Europe's most stunning locations. Thus, start scrolling if you want to have one of the best summer destinations holidays ever!
>>>>> You can follow : 7 Awesome Summer Vacation Ideas That You Should Not Miss
1. Vienna, Austria
Vienna is a great place to go on a romantic getaway since you may travel back in time to the reign of the Empress Sissi while dancing the waltz to Strauss's Blue Danube in the evening, taking horse-drawn carriage rides, and touring the city's regal palaces. Vienna is also one of the best summer destinations for a fun, unique getaway for couples, individuals, families, and groups of friends. It is one of the safest cities in Europe and has an openly gay-friendly atmosphere. Vienna is renowned for its high standard of living and low crime rate, and there is a very strong sense of security there.
It's considered as one of the ideal locations for a marriage proposal. Do you wish to socialize? the Palmenhaus, please. In addition to being the biggest greenhouse in Europe, it also has a modern restaurant serving Austrian delicacies and a bar for lighter cocktails.
2. Porto-Santo, Madeira Islands
Porto-Santo island, which is a tiny part of Madeira, can be reached by ferry or by plane, and it has one of Europe's most gorgeous sunsets and an almost year-round climate. Porto Santo is the best places to visit in the summer, with stunning beaches, historical heritage and the smallest inhabited island of the Madeira Archipelago, is the "golden island" due to its nine kilometers of white sand beach.
It is located in the extreme southwest of Europe, just one hour and a half's flight from Lisbon, 500 kilometers from the African coast, and 1,000 kilometers from the European continent. It's also the ideal place to relax, enjoy the scenery, unwind while watching the sun set, play with water, swim in the sea or engage in maritime activities.
Moreover, to make your trip more wonderful, the item of clothing is indispensable. Let's check out Happyinktee if you are looking for a trending T-shirt that you need for your summer destinations.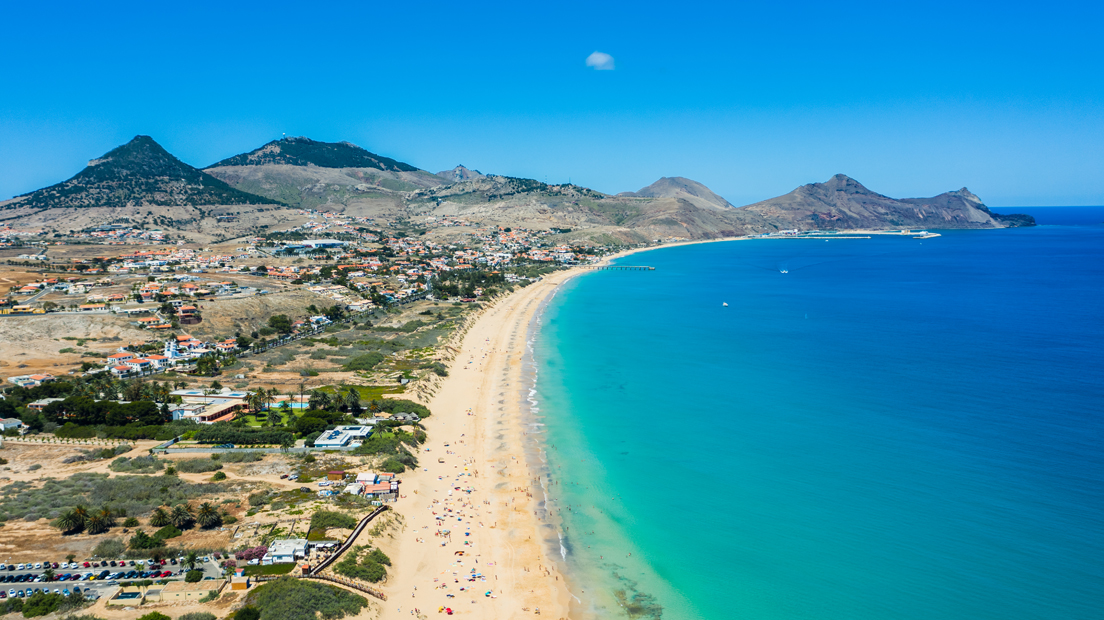 Lsu Tigers Tropical Shirt, Tropical Aloha Hawaiian Shirt.
For who passionating for tiger beer. This cool and trending T-shirt will make your trip become more especial and memorial.
Floral Corona Light Beer Hawaiian Shirt And Beach Shorts.
Let's come and grab one if you are a fan of Corona beer. This customizable hawaiian shirt is perfect for your trip.
3. Rhodes, Greece
For those who enjoy ancient ruins, castles, azure waters, and strongholds, Rhodes is one of the best summer vacation spots. Being one of Europe's best-preserved medieval cities, Rhodes Old Town, the Ancient Acropolis of Lindos, and the Palace of the Grand Master are all worth visiting in your summer destinations lists. Or simply unwind on the beaches in Agios Pavlos or Tsambika.
One of the most stunning islands in Greece and all of Europe is Rhodes. A wonderful location for all kinds of tourists. Plus it has natural treasures like "Kallithea," the Butterfly Valley, Lindos Town & Seven Springs, and it is sunny from May through late September.
4. Prague, Czech Republic
Prague is one of the most amazing summer destinations in Europe, and it offers markets, cafes, restaurants, monuments, cute shops, and stunning sunrises. Explore Old Town Square for a while before going to the Astronomical Clock to watch its mechanical promenade every hour. The greatest bars in Prague are frequently old taverns where you may drink top-shelf beer for the better part of the evening.
It is also known as the best place to propose, spend a honeymoon and and best fantasy locations in Europe are among the top summer destinations ever.
5. Faial, Azores
Considered by the European Commission as a European Destination of Excellence (EDEN), is home to stunning landscapes, unusual wildlife, iconic geological formations, and a stunning blue sea. They make up a trio of distinctive islands in the center of the Atlantic Ocean along with Sao Jorges and Pico. This is one more awesome summer destinations where we dream to stop for a few days or maybe a lifetime.
The Azores, which are greener than Iceland and have a temperate climate, are a top destination for those who enjoy outdoor activities, hiking, gastronomy, and even romance because these islands are among the best wedding locations in Europe.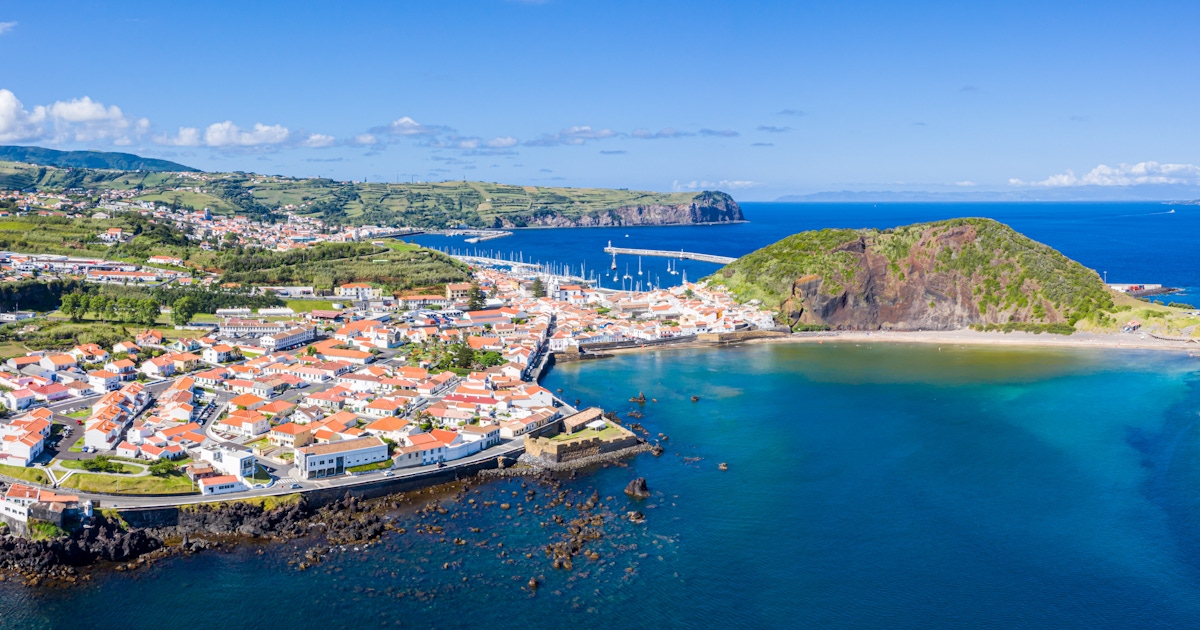 Mickey And Co 1928 Disney Mickey And Friends T-Shirt
A cute tank-top shirt will make your trip more excited.
Summer American Flag Patch Corona Extra Hawaiian Shorts
It's a very comfortable pair of pants for you to wear in this summer season to your summer destinations lists.
Conclusion
If you haven't made a list of summer destinations to visit this summer, here are some options for you. Whether you're looking for a relaxing or an adventure-filled vacation, Europe is a great place to visit during the summer season, with its beautiful landscapes, vibrant cities, and cultural attractions.